Balik gözü objektifler en geniş görüş açısı imkanı taniyan objektiflerdir.Genellikle mimari çekimlerde ve düğün fotoğrafçılığında kullanılir.Bulunduğu ortamın epey bir kısmıni fotoğraflayan bu objektiflerin beraberinde getirdikleri bir dezavantaj da söz konusudur; Distorsiyon.
Fotoğrafın dikey ve yatay kenarlarında meydana gelen bu bozulmalar (distorsiyon), iç bükeylik ile perspektif algısını etkilerken, kavisli bir ortam izlenimi verir. Şuan mobil telefonlarımızda aplikasyon olarak da karşımıza çıkan 'fisheye' durumu bir çok düğün fotoğrafçısı tarafından tercih edilen bir durum. Neden ?
Birinci sebebi, ortaya çıkan o geniş ötesi açının çift tarafından beğenileceği düşüncesi olabilir. Heybetli yapılar, alabildiğine geniş planlar ve ortada duran bir çift. İkinci sebebi, fotoğrafçının bunu tarz olarak benimsemesi olabilir. Kaldı ki, dünyanın bir çok yerinde bazı düğün fotoğrafçıları sadece balık gözü objektifler ile çekimleri gerçekleştiriyor.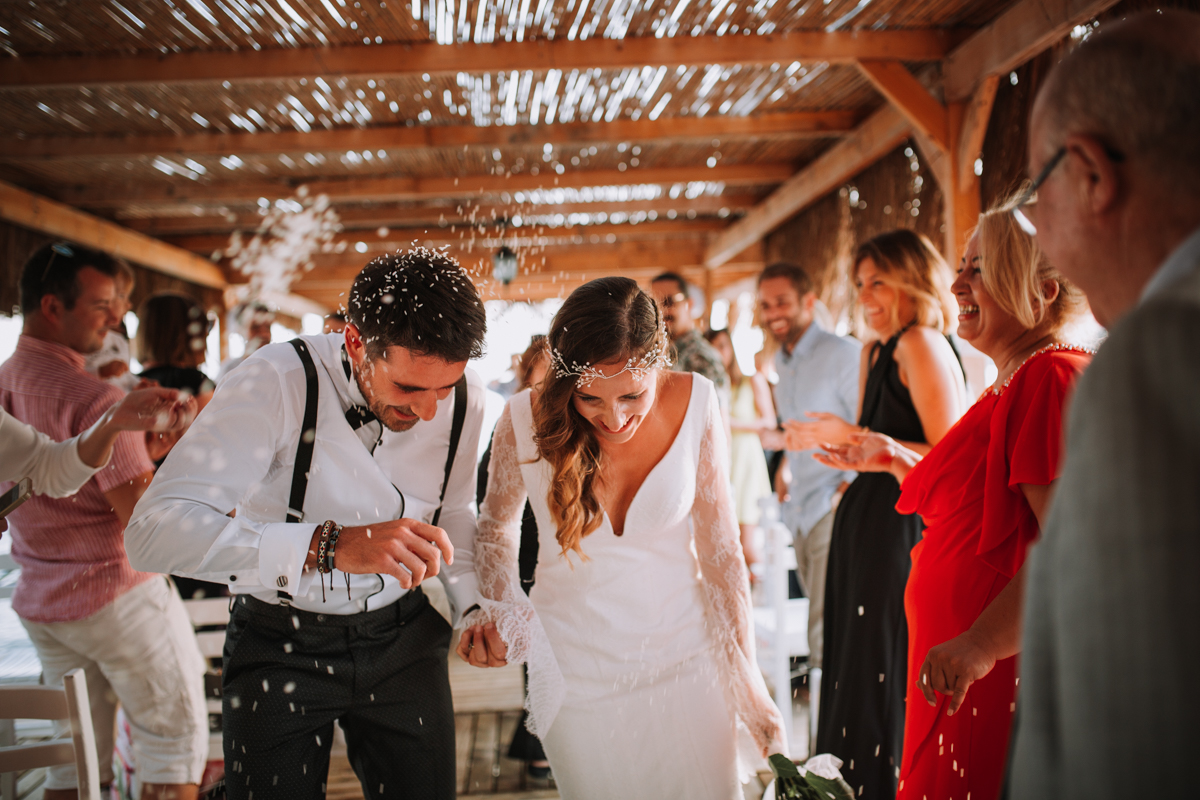 Iskalanan duygular
Ortaya yerleştirilen bir çift belki bulunduğu ortamın enginliğine sırtını yaslayarak rehavete kapılmış olabilir. Ya da belki de düğün fotoğrafçısı balık gözü objektif ile oluşturduğu kompozisyonunda, distorsiyon ile çifte ulaşacağını düşünüyor da olabilir. Ama atlanılan çok önemli bir nokta söz konusu değil mi.İfade bu fotoğrafın herhangi bir yerinde olmamalı mı, çiftin içinde bulunduğu duygu fotoğrafta en önemli parametre değil mi, fotoğrafçı iyi bir gelin-damat portresine ulaşabilmek için distorsiyon yerine doğallıktan beslenmemeli mi.Geniş açılı bir düğün fotoğrafında ne kadar çiftin duygularına ulaşabiliriz ki.
Fish-eye lenses, wedding photography and documentary wedding ceremony photography
Fish-eye lenses are the lenses allowing the widest visual angle. It is used for architectural shooting and wedding photography generally. There is also a disadvantage of these lenses photographing most parts of the environment: This is distortion.
While these distortions seen in vertical and horizontal borders of the photo affect the perspective perception with concavity, it gives the impression of a curve environment. Fish-eye available as an application in our mobile phones is preferred by many wedding photographers. Why?
The first reason may be the thought that ultra wide angle can be liked by the couple. Tremendous buildings, wide planes and a couple standing in the middle. The second reason may be that photographer adopts it as a style. Moreover, some wedding photographers in the world take photos with only fish-eye lenses.
Missed emotions
A couple in the middle may crow over as they feel the comfort of the vastness of the stage. Or the wedding ceremony photographer may think that he can reach the couple by the distortion in the composition created with the fisheye lens. However, is a very significant point ignored in question? Shouldn't the expression be seen in any place of this photograph, is the emotion felt by the couple the most significant parameter? Shouldn't the photographer be fed by spontaneity instead of distortion to achieve the best bride-groom portrait? To what extent can we reach the emotions of the couple in a wide angle wedding photograph?